Love like Poison by Charmaine Pauls
A Slow Burn I Could Read Over and Over!
Disclosure: Some of the links below are affiliate links. This means that, at zero cost to you, we will earn an affiliate commission if you click through the link and finalize a purchase.
Love like Poison is live!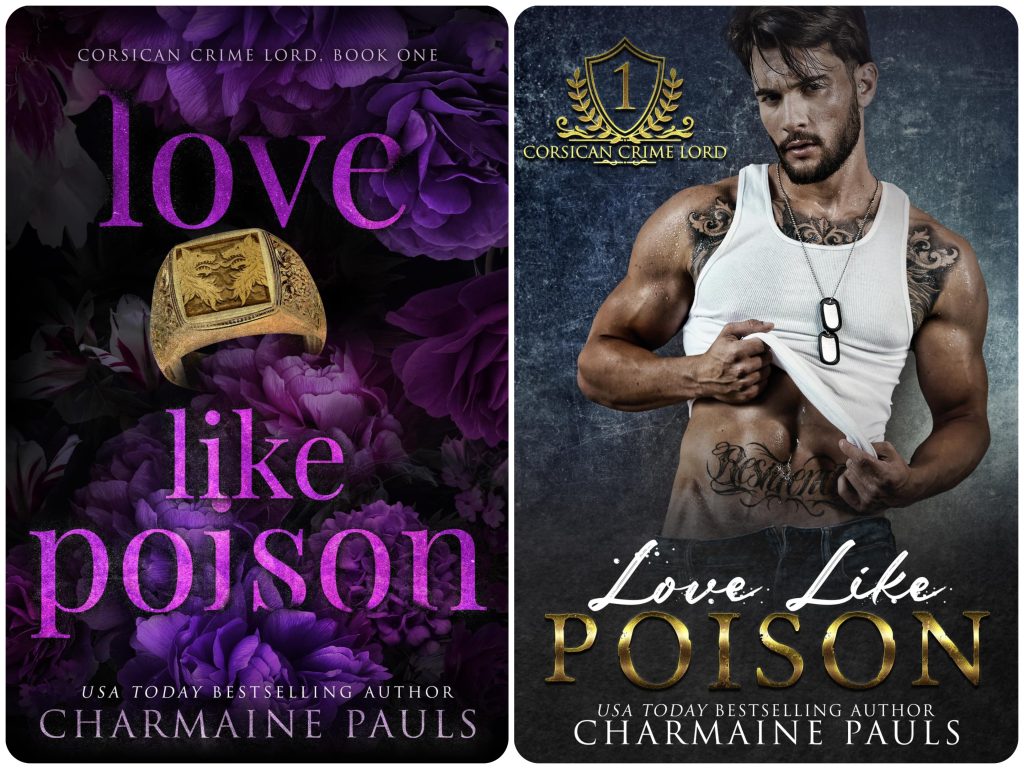 Steam Level: 🔥🔥🔥🔥
Want to know what this means? Click here for our Steam Level Guide
Quick Notes:
Slow Burn!
Dark Mafia Romance
STEAMY Sexy Scene! Had me Fanning My Face!
Arranged Marriage
Possessive MMC
Naive FMC
Major "Touch Her And Die" Vibes
Trigger Warnings Worth Paying Attention to
---
The Blurb:

Every year on my birthday, my tormentor returns to claim one of my firsts.

A DARK MAFIA ARRANGED MARRIAGE ROMANCE
On my sixteenth birthday, a stranger from Corsica shows up at my party. Angelo Russo looks like an angel, but more the kind who decapitates dragons than the kind with soft white wings. He's dark like the ocean and breathless like water. He says he wants all my firsts as if he already owns them, but my father orders me to stay away from this man.

No matter how hard I try, I can't escape him. No one can keep me safe. Every year on my birthday, he brings me a gift, each one having a detrimental effect on my life with unimaginable consequences. With every gift he offers, he claims another one of my firsts. Before I know it, he's taken control of my existence, turning me into a nervous wreck, because when I turn eighteen, I know what first he'll come for next.

Note: Love Like Poison is the first book in the Corsican Crime Lord series and ends on a cliffhanger. Sabella and Angelo's story continues in Hate Like Honey (Book Two).
We're so excited to be able to share Angelo and Sabella's story!
This is what Bre had to say after experiencing Love Like Poison for the first time
This book was intense to say the least. It has the perfect amount of intense, scary mafia men. Honestly, this book has everything you could need in a dark romance. We have the forced marriage trope that starts well before the FMC is of age. The love that develops from the MMC as soon as he lay eyes on her. We have the sweet doting best friend who the MMC sees as a threat. The overprotective parents on BOTH sides. We have the drama and the business side of things. It was a bit more of a slow burn than I am used to but has a spicy scene that makes it all worth it! That scene had me sweating! Between that and the darker romance vibes, definitely pay close attention to the author's trigger warning! I don't want to spoil anything but the ending is a steep cliff hanger that had my jaw drop! I was so taken aback by this ending.
This author was immaculate! She has a way with words and describing a scene and emotions so well. The shark scene had me so nervous and I could picture every single moment of it. I am amazed by the talent and am wondering why I haven't read anything else from her before. Will be reading the next book without a doubt… because I need to know what comes next and because she is just worth reading.
You will not be disappointed as long as you pay attention to the triggers accordingly. This is a dark mafia romance and should be treated as such. Thanks for letting me read!
For now, I'll wait impatiently for the sequel, Hate Like Honey. Thankfully, I won't have to wait long! (Grab your copy of Love Like Poison here!)