Disclosure: Some of the links below are affiliate links. This means that, at zero cost to you, we will earn an affiliate commission if you click through the link and finalize a purchase.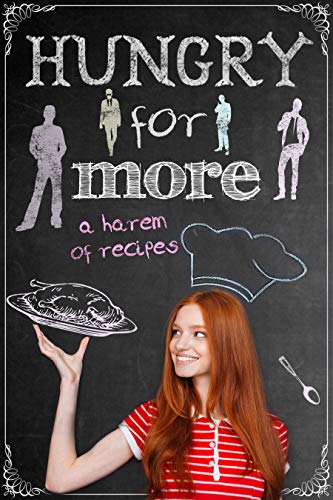 Are you longing to know how to make the delicious food you read about?
Look no further! Grab your whisk, put on your apron, and tell your harem to get chopping. From spicy to sweet, you'll find a recipe for every occasion in this droolworthy cookbook brought to you by 21 bestselling reverse harem authors.
Get ready to try out 60+ recipes featured in some of your favourite reverse harem stories. All proceeds go to charity!
Includes stories by:
USA Today Bestselling Author Arizona X Tape
USA Today Bestselling Author Carrie Whitethorne
USA Today Bestselling Author Helen Scott
USA Today Bestselling Author Laura Greenwood
USA Today Bestselling Author Skye MacKinnon
USA Today Bestselling Author Steffanie Holmes
International Bestselling Author Lucy Felthouse
National Bestselling Author Angelique Armae
Adell Ryan
Bea Paige
Brandy Slaven
CA Storm
Chrissy Jaye
Ellabee Andrews
Erica Andrews
Jaliza A. Burwell
Jenee Robinson
K.B. Everly
LA Kirk
RM Walker
Wendie Nordgren