Tuesday TBR: Four Dark Fantasy Retellings
Disclosure: Some of the links below are affiliate links. This means that, at zero cost to you, we will earn an affiliate commission if you click through the link and finalize a purchase.
My favorite Webtoon is Lore Olympus, my first urban fantasy series was Lords of the Underworld by Gena Showalter, and I was growing up when the live-action Peter Pan came out in 2003. I think that tells you everything you need to know about the following steamy reads and why they're so high on my TBR!
A Note: Have you read Hooked? It's been on by TBR since it's debut but I've been hesitant to start it because while I love dark romances, I don't enjoy bully romances or unnecessarily graphic s*x scenes and this one is plastered with enough warnings to give me pause. Let me know your thoughts in the comments!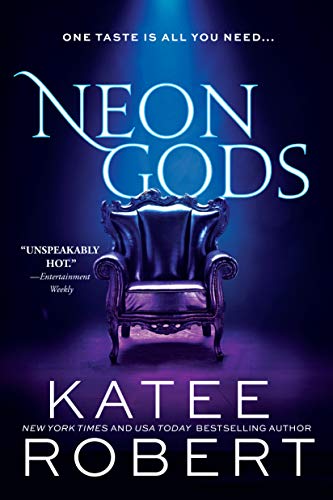 He was supposed to be a myth. But from the moment I crossed the River Styx and fell under his dark spell…he was, quite simply, mine.
*A scorchingly hot modern retelling of Hades and Persephone that's as sinful as it is sweet.*
Society darling Persephone Dimitriou plans to flee the ultra-modern city of Olympus and start over far from the backstabbing politics of the Thirteen Houses. But all that's ripped away when her mother ambushes her with an engagement to Zeus, the dangerous power behind their glittering city's dark facade.
With no options left, Persephone flees to the forbidden undercity and makes a devil's bargain with a man she once believed a myth…a man who awakens her to a world she never knew existed.
Hades has spent his life in the shadows, and he has no intention of stepping into the light. But when he finds that Persephone can offer a little slice of the revenge he's spent years craving, it's all the excuse he needs to help her—for a price. Yet every breathless night spent tangled together has given Hades a taste for Persephone, and he'll go to war with Olympus itself to keep her close…
From international bestselling author Emily McIntire comes a dark and delicious fractured fairy tale reimagining of Peter Pan.

He wants revenge, but he wants her more…

James has always had one agenda: destroy his enemy, Peter Michaels. When Peter's twenty-year-old daughter Wendy shows up in James's bar, he sees his way in. Seduce the girl and use her for his revenge. It's the perfect plan, until things in James's organization begin to crumble. Suddenly, he has to find the traitor in his midst, and his plan for revenge gets murkier as James starts to see Wendy as more than just a pawn in his game.

Wendy has been cloistered away most of her life by her wealthy cold father, but a spontaneous night out with friends turns into an intense and addictive love affair with the dark and brooding James. As much as she knows James is dangerous, Wendy can't seem to shake her desire for him. But as their relationship grows more heated and she learns more about the world he moves in, she finds herself unsure if she's falling for the man known as James or the monster known as Hook.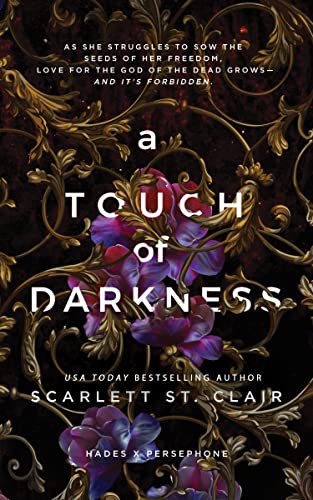 From bestselling author Scarlett St. Clair comes a dark and enthralling reimagining of the Hades and Persephone Greek myth.
"Let me worship you," he said.
She remembered the words she had whispered to him in the back of the limo after La Rose. "You will worship me, and I won't even have to order you." His request felt sinful and devious, and she reveled in it.
She answered, "Yes."
Persephone is the Goddess of Spring in title only. Since she was a little girl, flowers have only shriveled at her touch. After moving to New Athens, she hoped to lead an unassuming life disguised as a mortal journalist. All of that changes when she sits down in a forbidden nightclub to play a hand of cards with a hypnotic and mysterious stranger.
Hades, God of the Dead, has built a gambling empire in the mortal world and his favorite bets are rumored to be impossible. But nothing has ever intrigued him as much as the goddess offering him a bargain he can't resist.
After her encounter with Hades, Persephone finds herself in a contract with the God of the Dead, and his terms are impossible: Persephone must create life in the Underworld or lose her freedom forever. The bet does more than expose Persephone's failure as a goddess, however. As she struggles to sow the seeds of her freedom, love for the God of the Dead grows—a love that is both captivating and forbidden.
AN AMAZON TOP 40 BESTSELLER

Elena
To most, Kal Anderson is a villain.
Harbinger of death, keeper of souls, frequenter of nightmares.
Doctor Death. Hades incarnate.
They say he stole me.
Usurped my fiancé and filled the cracks in my heart with empty promises.
Imprinted his crimson fingerprints on my psyche and tried to set me free.
They're not wrong, per se.
Except it was my choice to stay.
Kal
To most, Elena Ricci is an innocent.
Goddess of springtime, lover of poetry, angel of my nightmares.
Little one. Persephone personified.
They say I ruined her.
Shattered her virtue and devoured her soul like a succulent pomegranate.
Embedded my evil as deep as I could possibly get and tried to set her free.
They're not wrong, per se.
Except it was she who ruined me.