Featured Author: Helen Scott
Disclosure: Some of the links below are affiliate links. This means that, at zero cost to you, we will earn an affiliate commission if you click through the link and finalize a purchase.
Reverse-harem with diverse shifter heroes, check.
Sexy, strong-willed heroine, check.
Five books filled with lust, love, and suspense that will leave you drooling for more? Check!
We were first introduced to Helen Scott with her book Her Dark Moon and we were immediately hooked! It's rare to find a five-book series with such beautifully woven plotlines throughout the entirety of the series. From book one, all the way through book five, the pace never slowed and we ravenously devoured each new novel!
This is an immaculate adventure filled with lore so good it will give you goosebumps, and my number one most recommended urban fantasy series!
Keep scrolling to grab a freebie from Helen Scott
From USA Today bestselling author Helen Scott comes a sexy, captivating Urban Fantasy series, House of Wolves and Magic.
My brother gave his life to help me escape the pack. Now, after being in hiding for the last few years, I'm seeing shifters outside of their normal territory, and they're getting closer to my little patch of wolf-free paradise.

If they find out I'm still alive, they'll haul me back and mate me to some random wolf, keeping me as a breeding machine to perpetuate our species. Forced imprinting is supposed to be forbidden, but if I know my pack, that won't stop them from getting what they want.


With danger lurking around every corner and the chance of me being caught getting ever higher, I'm on the verge of descending into hopelessness. Until I meet Roman. But what if he's just the lure to chain me to a different pack?
As badly as I want to be free from the obligations of a pack, that freedom just might cost me the guy. But as it turns out, my feelings for Roman are only half my trouble…


If you love the mystery of JR Ward's The Black Dagger Brotherhood and the magic of Ilona Andrews' Hidden Legacy, then you'll love House of Wolves and Magic
Get the rest of the series!
---
Love Helen Scott's world-building? Check out all of her available books below or keep scrolling to see the ones we can't wait to read!
Check out these first in series
Don't miss these complete collections from Helen!
More about Helen Scott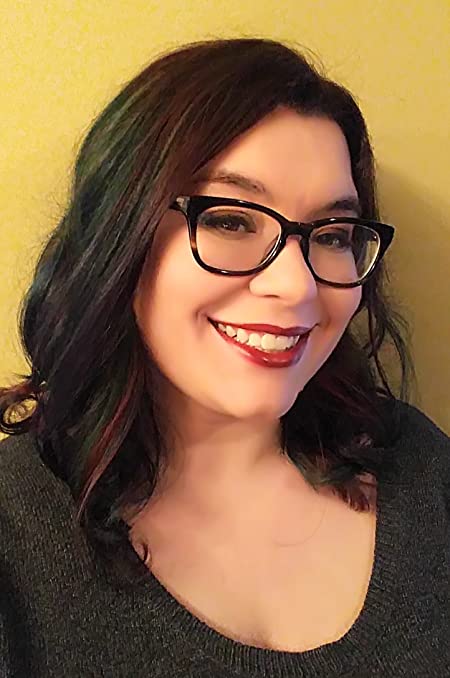 USA Today bestselling author Helen Scott spends her time alternating between fantasy and reality. She likes to think she'd be sorted into Hufflepuff and would have been a Physical Kid from Brakebills. Her days are fueled by tea and cuddles from her four-legged kids and amazing husband in their home in the Chicago suburbs.
When not reading or writing, Helen can be found baking, enjoying a walk in the woods, crafting, or playing video games. She's a lover of sushi and K-Dramas and is convinced there is magic in the world if you know where to look.
Whether paranormal or contemporary, Helen loves writing sassy, kick-butt heroines and drool-worthy love interests. She's the author of the House of Wolves and Magic series, the Cerberus series, and the Of Demons and Dragons series.
Subscribe to Helen's newsletter for a free book to get started on the adventure today! https://geni.us/HelenScottNewsletter