Tuesday TBR: Movie/Series Adaptations
Disclosure: Some of the links below are affiliate links. This means that, at zero cost to you, we will earn an affiliate commission if you click through the link and finalize a purchase.
---
Hey readers, I'm Bre and this is my first Tuesday TBR! I specialize in dark romance, enemies to lovers and reverse harem tropes. This week, I'm excited to give you three enemies to lovers recommendations with upcoming film adaptions that will make you swoon when they come to life!
We all have a love/hate relationships with film adaptations of our favorite books. Certain films are more disappointing than others. For our veteran Steamy readers we remember the dreaded 50 Shades series…. the movies were awful even in comparison to the mediocre books. That's why I decided that this week, I'm sharing some of my favorite steamy books coming to the big screen, or your living room, aka film and series adaptions!
Please note for the adaptions, they had to make them suitable for the big screen which means the movies are awesome but maybe not as spicy as the book.
Now, who's ready for three recommendations from my all time favorite trope? Enemies to lovers!
---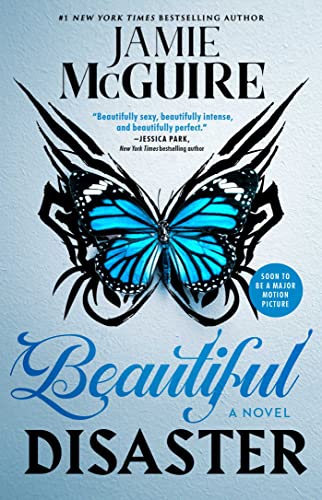 Recommendation one is for the upcoming movie Beautiful Disaster by Jamie McGuire. I read this series a few years ago but with the new movie hitting theaters I am so so so excited to watch our beloved Cole Sprouse hit the screen as bad boy Travis Maddog Maddox. This romance was a mild disaster that you just cannot stop reading. The couple has a clear attraction and chemistry while insisting they hate each other. They fit the "good girl/sunshine" meets bad boy/grumpy" with a little sprinkle of touch her and die. Who doesn't love that!!!!
Now a major motion picture! The "deliciously intense" (USA TODAY) New York Times bestselling phenomenon follows a good girl drawn to a very bad boy…

The new Abby Abernathy is a good girl. She doesn't drink or swear and has the appropriate number of cardigans in her wardrobe. With the darkness of her past behind her, she believes her freshman year at college is the start of a new beginning. But then she meets Travis Maddox.

Lean, cut, and covered in tattoos, Eastern University's Walking One-Night Stand is exactly what Abby needs to avoid. Intrigued by her resistance to his appeal, Travis tricks her with a simple bet. If he loses, he must remain abstinent for a month. If Abby loses, she must live in his apartment for the same amount of time. Either way, Travis has no idea that he has met his match in this "beautifully sexy, beautifully intense, and beautifully perfect" (Jessica Park, New York Times bestselling author).
---
My next rec coming up is a sequel and it is coming out as the whole series in a TV show coming on Hulu! This is the ever so popular ACOTAR series. I know some steamy fans weren't exactly satisfied with the steam level of ACOTAR soo my real recommendation is for "A Court of Wings and Ruin by Sara J. Maas.
This is not a standalone so I DO NOT recommend reading the second book before the first. However, I loved the fantasy and the vibes I got from book one so much that it took me less than a week to read both and if you know me, I live an incredibly busy lifestyle! As of right now, this is a five book series with more to come with a bit of a Beauty and the Beast meets Fae retelling. BUT, I'm here today to tell you specifically about book two. You'll just have to trust me and booktok when we tell you that the whole series is worth the reading.
Where book one may have left some of us unsatisfied in the steam department, book two makes up for it when enemies turn weird friends turn intimate lovers. Without giving away any spoilers, it had the best slow burn and secrets and the way this love story comes together brings us one of SJM's steamiest scenes (Until the book five – Phew, that's a whole different ballgame). There's chemistry, hate, secrets and a ton of Touch her and die… we know I love the vibes. Don't just listen to me, TikTok agrees you should read this series, and as a steamy reader I can assure you that the second book holds up in our spicy needs!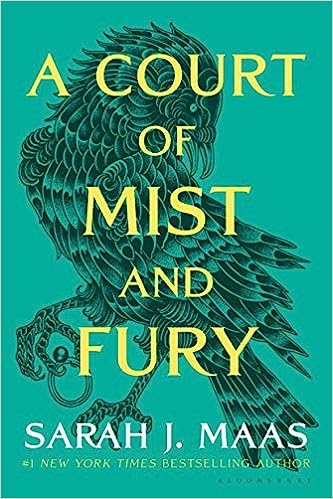 ---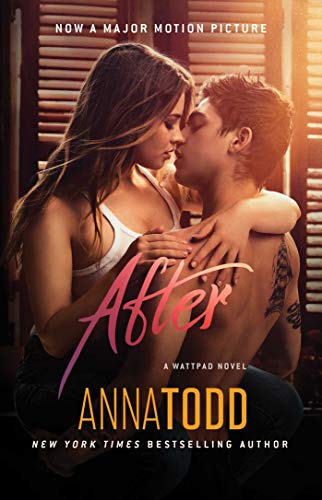 My last rec, I won't deny is an older series but there's a new movie coming out based on the whole series. The After series by Ana Todd is an older series that you may have seen on Netflix. They're currently working on a FIFTH movie adaptation that follows the books series almost to the T, After Everything- coming September 13th. There's a slight overlap in the book and movie endings but all things considered, it's adapted pretty well.
This series reminds me a lot of the Beautiful Disaster series, in that this is a trainwreck that never ends. I have personally read all 5 of these books and I rewatch the movies more than I would like to admit. This is another enemies to lovers that turns hot and steamy super quick. There are lies, deceit, and some spice that will surprise you; not to mention, you know "Touch her and die" vibes! Can you tell I love this feel in a book? This book is absolutely filled with twists and you wouldn't expect, it keeps you turning and turning the pages to find out what's going to happen next!
---
All of the books featured above are series' with at least 3 books. and they all have a promising future in their movie/tv adaptations. As someone who insists on reading the books first I can tell you all of these books are easy reads that will have you steaming within the first few chapters, then you won't be able to stop at just the first book!
Let us know if you've read any of these recommendations or if they're on your TBR!
I hope to see you all next Tuesday with another exciting trope!
Have a suggestion or need recommendations? Leave us a comment, we love to hear from you!
Subscribe to the Steamy Lounge newsletter to receive reading recommendations in your inbox