Featured Author: Amy Olle
Disclosure: Some of the links below are affiliate links. This means that, at zero cost to you, we will earn an affiliate commission if you click through the link and finalize a purchase.
USA Today Bestselling author Amy Olle is an absolute gem, her stories are so beautifully woven and her characters so lovingly written that you're able to forget you're reading at all.
We were first introduced to Amy before the release of Her Wicked Stepbrother when we had the opportunity to read it before its' release, let us just say that book is HOT! Years later, we still recommend it to everyone looking for a steamy series starter!
Then, we read Beautiful Ruins, which was rated a 5-star Reader favorite, and we've been pining for another steamy archaeologist ever since!
From USA Today bestselling author Amy Olle comes a sexy, captivating new series, The Nolan Bastards.
Warrior, Book 3 of the Nolan Bastards series: A highly-anticipated new release & a must-read!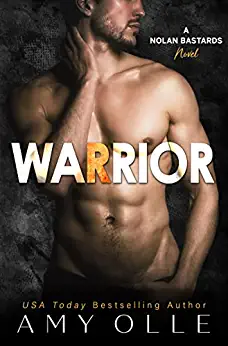 From USA Today bestselling author Amy Olle comes a new emotional, enemies to lovers romance about fighting for love against all odds.

When my reckless little brother falls in debt to the mob, it's up to me to save him. My plan is desperate and slightly impulsive, but it's going perfectly.

Until he gets in my way.

Cian Nolan, the wounded MMA fighter with the body of an Adonis and the face of a fallen angel, is suddenly turning up at every mob-infested shindig in town. Growing up parentless, homeless, and with a big fat "worthless" stamped on my forehead, I learned early on how to spot trouble. And Mr. Chiseled Jawline isn't just bad news—he's the damn headline.

I don't know him, but I know I hate him. I hate all men like him. Cold. Ruthless. Destroyers of Perfect Plans.

Okay, my plan sucked. But it would have worked if only I hadn't kissed him.

Or fallen into bed with him.

Or given him my heart right along with my virginity.

(Read more on Amazon)
---

Can't get enough of the Nolan's? You're in luck, meet five more brothers in The Nolan Brothers series!
Her debut novel, BEAUTIFUL RUIN, was voted a Readers' Favorite 5-star read! It's also the first book in a series about the five Irish-born Nolan brothers sent as children to live with family on a remote island in northern Michigan.
Find out for yourself why we're still stuck on this steamy archaeologist then fall in love with the rest of the brothers.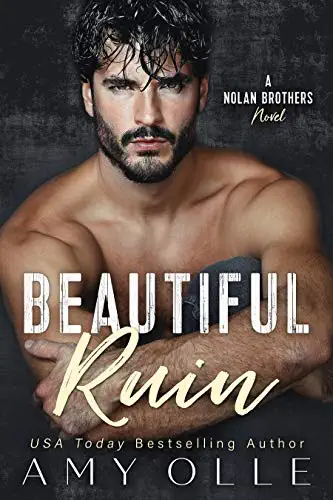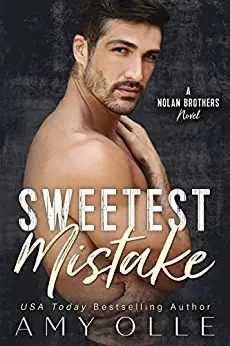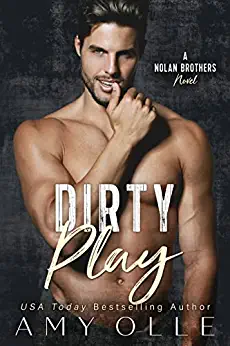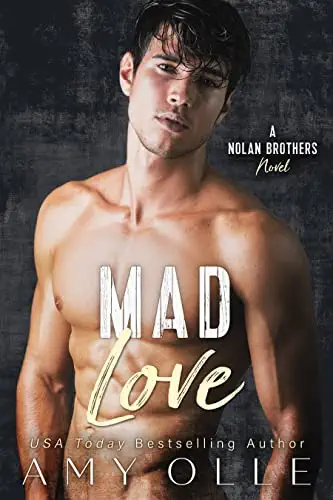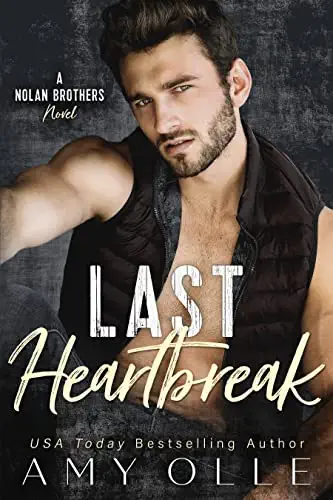 More about Amy Olle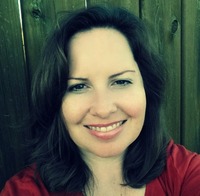 Amy Olle is a USA Today bestselling author of sexy contemporary romances filled with charmingly flawed characters and cozy settings. She is delighted to put her Psychology degrees to good use writing romance.
Amy lives in Michigan with her long-suffering husband, brilliant son, and (female) turtle named George.
Amy loves connecting with readers, follow her on social media!