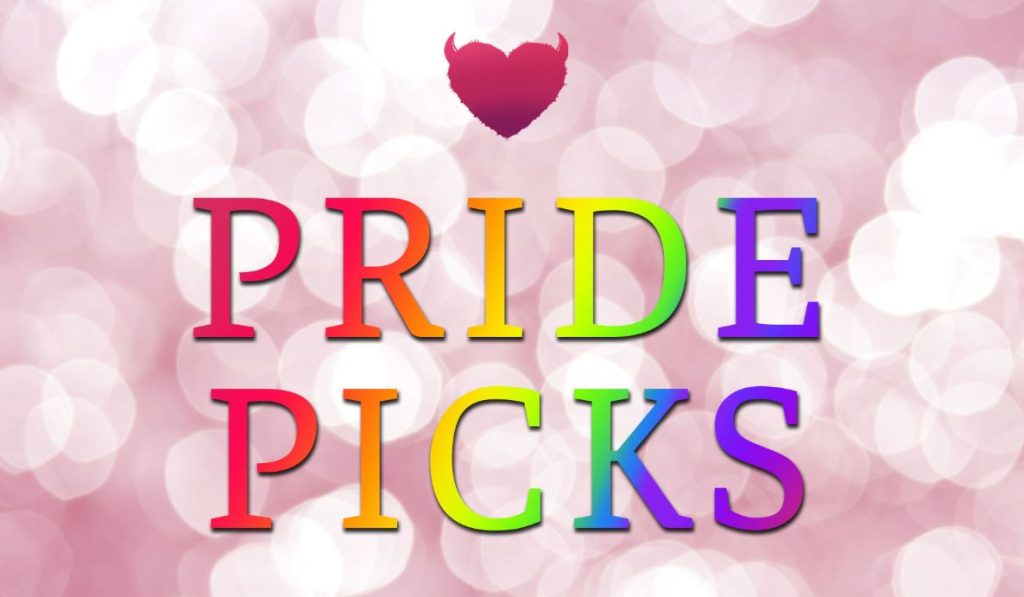 Disclosure: Some of the links below are affiliate links. This means that, at zero cost to you, we will earn an affiliate commission if you click through the link and finalize a purchase.
---
Pride Month may be over but at Steamy Lounge we recognize and celebrate the community we're a part of all year round!
Here at Steamy Lounge, more than half of our team members are a PROUD part of the community which is why we're excited to share some of our favorite spicy LGBTQ+ picks. We've put together a list of queer books to help get you through the rest of the year, we can't wait to hear what you think!
Have you read any of these? Comment below, we'd love to hear from you!
Bre's Pride Picks
Bre likes things a little dark and spicy and is an avid audiobook lover, check out the audiobooks she snuck in there and even a box set 🙂
Make sure you keep scrolling to see Ashley's recommendations below!
Ashley's Pride Picks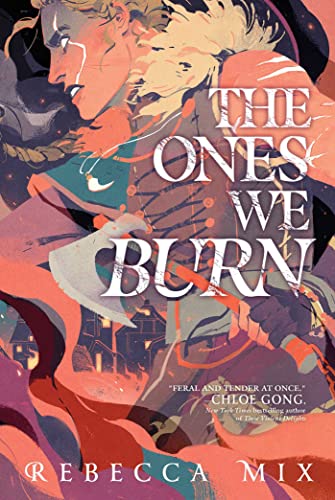 Starting off with our one YA fantasy book on the list: The Ones We Burn by Rebecca Mix features an arranged marriage to a prince…but his sister is the one Ranka finds herself drawn to. If you like the dynamics of two powerful women who are put in an impossible situation that requires their forced proximity and collaboration, then this is a book for you. If you want an epic fantasy romance akin to SJM, this is not the book for you. I enjoyed it as an easy fantasy read with good political intrigue and some solid world-building.
Count Your Lucky Stairs by Alexandria Bellefleur was my first toe dip into WLW romance novels and I was hooked. Olivia is a wedding planner in Seattle who has already been married and divorced by the age of 30 and is looking to focus on making her boss' big new client exceedingly happy with his new venue. She couldn't have anticipated that the client's Best Woman would be none other than her childhood best friend Margot, who stopped talking to her abruptly in high school. Margot is stunned to see Olivia, her first love, at the wedding venue. Disaster strikes at Olivia's apartment while touring the venue, Margot finds herself offering her spare bedroom. Stuck in close quarters, will Margot and Olivia get to the root of their falling out or will the proximity drive an even deeper wedge between them? This one does get a bit spicy and is a great beach read. I relate heavily to Olivia in some ways and to Margot in others. As with all my favorite books, the elements of found family are present and Margot's friend group is positively delightful.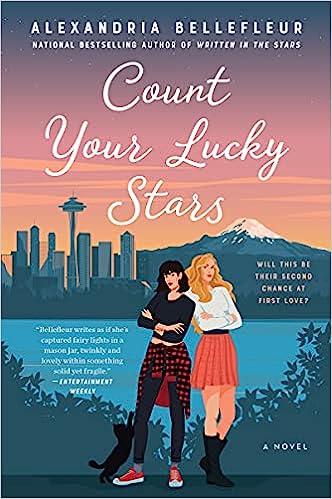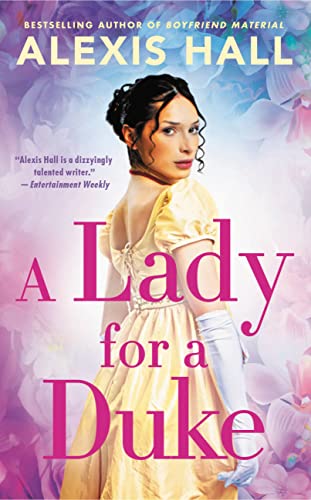 A Lady for A Duke by Alexis Hall is a trans (MTF) romance about Viola Carroll, a woman who walked away from the Battle of Waterloo, and her inheritance, to live her life on her terms, as a woman. Everyone in her old life believed she died, including her best friend who thinks he left his friend on the battlefield. Justin de Vere, Duke of Gracewood, slips into depression and PTSD so severe, his sister asks Viola's sister in law for help. Viola, acting as her sister in law's lady, goes to see Justin who doesn't recognize Viola. You can see where this is going right? It is supposed to be a super cute story and it is on my TBR for my beach trip this summer.
Midlife Magical Margaritas by Terri A Wilson is one story I was lucky enough to get to beta read for as a member of The Beta Buddy team. You might have noticed this one above in Bre's picks too, we love Terri! While it's not spicy yet, the next books in the series are getting spicier for sure. M3 stars Raquel Bowman, a mom whose kids have left the nest, whose husband left her for a secretary and whose girlfriend left her for an alpaca farm in South America. She is struggling to figure out where she wants to go next when she finds out a client from her last job at a legal aid clinic left her a bar in Lillith Springs, a place even Google can't find. She packs up her car, and her ex father in law who has a paper map to find it, and wanders into a paranormal adventure with just the right amount of legal drama, romance, and laughs to make this a great read (especially if you pick it up around Halloween. There's just something about paranormal books and spooky season). This is a WLW book with a bisexual MC and there's something for everyone to like in this book, with found family (I did say all my favorite include found family), ghosts, plenty of humor, plot twists, and slow burn romance.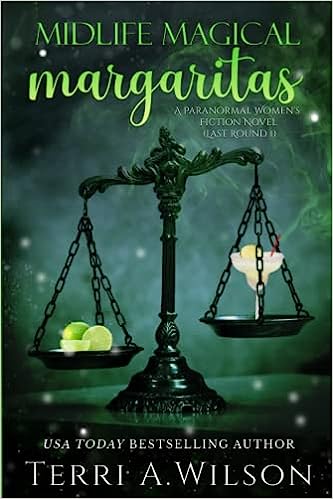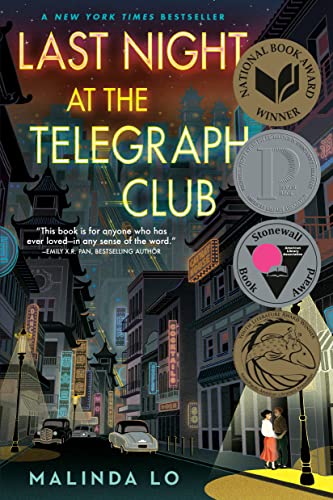 Last Night at the Telegraph Club by Malinda Lo was my first encounter with a book with explicitly queer characters and I remember feeling like something clicked for me. It is a YA book, with a sequel that just came out, but the themes are something I think most queer people can relate to, even if you have a different background than that of the MC, Lily Hu. Lily is a teenage daughter of Chinese immigrants who finds herself drawn to Kathleen Miller, who seems to know all about the Telegraph Club Lily found an ad for with a "male impersonator". Kathleen introduces her to the dimly lit, secretive world of San Francisco's early lesbian scene and Lily finds herself taken in by this community. Last Night at the Telegraph Club is a hauntingly beautiful book that left me hung over after I finished. It moves slowly, creeping through the world building and layering in details as it goes until you leave the story feeling like you were the only wandering the streets of San Francisco late at night, head in the clouds but feet weighted to the world by your family's expectations. I have the sequel, A Scatter of Light, ready to read as soon as I get the time and highly recommend readers do the same.
I am also going to throw you 2 books I haven't read yet, but are on my own TBR for whenever I need a spicer queer read: The Price of Silence by Ella Mae (a bisexual, bully, why choose romance) and D'Vaughn and Kris Plan a Wedding by Chencia C Higgins, which I have heard so many friends rave about (it has a fake relationship trope and I am a SUCKER for those).
I hope you have had a stellar Pride month and that these recs make it onto your TBR. I don't personally have any M/M books on my list but if you want any good explicit Destiel recommendations on Ao3 I can provide those upon request (and Bre can help with the M/M books).