Disclosure: Some of the links below are affiliate links. This means that, at zero cost to you, we will earn an affiliate commission if you click through the link and finalize a purchase.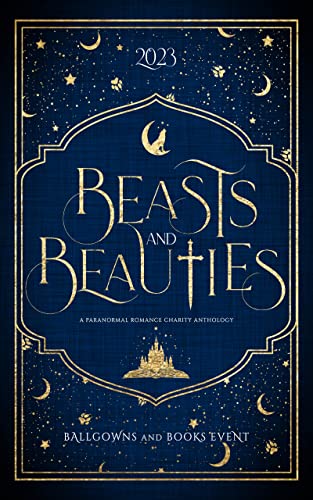 A charity anthology featuring a selection of BABE 2023 attending authors. This anthology is designed to give BABE attendees a brief introduction to these authors and their stories. All stories within are brand new content, or otherwise unavailable anywhere else. They're short stories, novellas, and prequels which don't require any prior knowledge of the author or characters within. These stories are a broad range of romance, from high heat to closed door, and some will end on cliffhangers.
All profit from the BABE 2023 Anthologies will benefit the Hawkesbury Helping Hands charity.
These ebook editions will be withdrawn from sale in July and physical copies are only available at BABE 2023.
Beasts and Beauties Edition is a Paranormal and Fantasy Anthology.
Featured Stories – BEASTS AND BEAUTIES EDITION
Fallen Fae Gods – Jaymin Eve
A Discovery Of Demonology – Amelia Hutchins
Sunset Stakes – Sophie Davis
A Siren's Story – Stephanie Hudson
Alpha Seeker – Lela Grayce
A Wish Of Ashes And Glass – Selina A Fenech
Bad Moon Rising – Steffanie Holmes and Katie May
Brianne – Kate Bonham
Dragon Flames – Stacey Brutger
Biker Bear – Miri Stone
Found By Fate – May Dawson
Frayed Bond – Kaydence Snow
Insatiable – Emma Dean
Fancy Fury – Margo Bond Collins
Of Ferns And Gullies – Lana Pecherczyk
On A Wing And A Prayer – Aaron L Speer
Shadows And Demons – Emma James
The Glass Court – Coralee June
Winter Ball – Leia Stone
Witch Moon – Lilliana Rose