Disclosure: Some of the links below are affiliate links. This means that, at zero cost to you, we will earn an affiliate commission if you click through the link and finalize a purchase.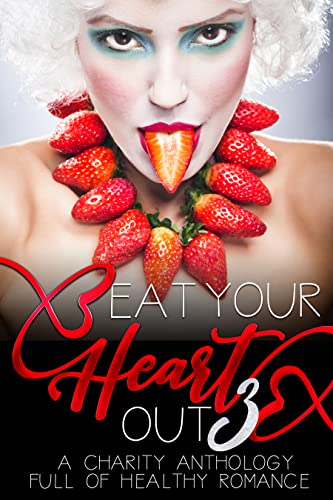 Do you still have room for dessert?
Get ready to dig into the third instalment of Eat Your Heart Out, a food-inspired romance anthology brought to you by New York Times, USA Today, and International Bestselling Authors.
Roll up your sleeves, grab your forks and knives, and feast on this eclectic collection of romances. From paranormal, to science fiction, to contemporary, to romantic comedy, there's something tasty for everyone!
All net proceeds will be donated to charity.
Pre-Order now and it will be delivered to your Kindle on 4/1/23!
Includes stories by:
Arizona Tape
Calista Jayne
Danika Bloom
Demelza Carlton
Erin Bedford
Gwyn McNamee & Christy Anderson
Jade Waltz
Jessalyn Jameson
K.R. Max
Lacey Carter Andersen
Laura Greenwood
Lexie Miers
Linzi Basset
Margo Bond Collins
Mia Harlan
Mia Williams
Rachel Everly
Skye MacKinnon
TB Mann
Zoey Indiana