Disclosure: Some of the links below are affiliate links. This means that, at zero cost to you, we will earn an affiliate commission if you click through the link and finalize a purchase.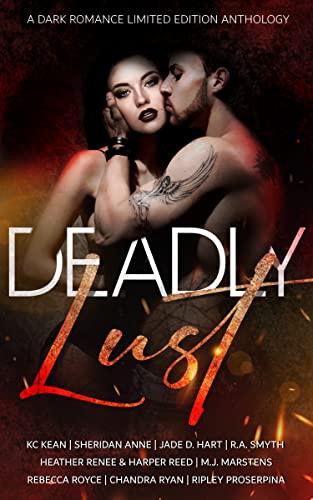 Indulge in all your dark fantasies in this collection of contemporary short stories by Sheridan Anne, KC Kean, Rebecca Royce, Jade D. Hart, R.A. Smyth, Heather Renee & Harper Reed, Ripley Proserpina, Chandra Ryan, and M.J. Marstens.
Inside these pages are sizzling tales about corrupt mafia and MC men who find their happily naughty after with all proceeds going to Joyful Heart Foundation.
Pre-Order now and it will be delivered to your Kindle on 4/30/23!