F*ck The Patriarchy: Getting Smutty for a Cause
Disclosure: Some of the links below are affiliate links. This means that, at zero cost to you, we will earn an affiliate commission if you click through the link and finalize a purchase.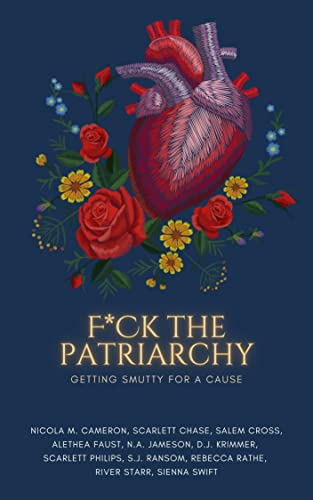 Are You Ready To Get Smutty For A Cause?

All you have to do is jump into bed, throw those covers over your head, and dive into this anthology filled with women who will make choices that will leave you blushing.

All eleven stories in this anthology have women who know exactly what they want and go after it in every deliciously sensual way possible. From contemporary to paranormal, monogamous to reverse harems, there is a story for everyone.

With every purchase of this book, 100% of all the proceeds will be donated to NARAL Pro-Choice America meaning that by reading smut, you'll be saving lives.
See what readers are saying about Not Well Behaved Women!
★★★ Authors Featured in F*ck The Patriarchy ★★★
Rebecca Rathe
Salem Cross
Nicola M. Cameron
Scarlett Chase
Alethea Faust
N.A. Jameson
D.J. Krimmer
Scarlett Philips
S.J. Ransom
River Starr
Sienna Swift